Welcome to a new feature - THE WEEKEND PICTURE.
So called, because every weekend I will publish a picture with it's own take on an item from the week's news. (Have you worked out how I came up with the title of this feature yet?) This week my youngest, 7 year old E, has created a tableau about the new breed of talent show which is sweeping this family and the nation -
The Voice
.
The Voice by E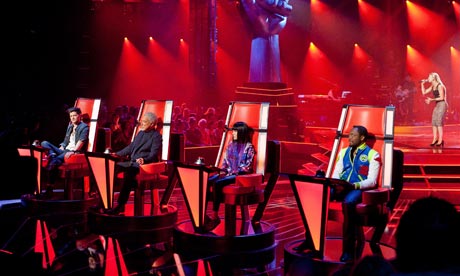 Picture from The Guardian
In addition to the Voice, my girls M and E also love the rubbers you can buy from the trendy stationer
Blott
.
Tonight, during the final blind audition show of The Voice, the 2 came together in perfect harmony as E created The Voice using Blott rubbers.
The Tiger is Danny off The Script, the Killer Whale plays Tom Jones, Jessie J is the unicorn and the penguin is Will.I.Am





Speak soon
JH